Our Board of Directors
Our Board of Directors partners with the leadership team to further our mission: to connect our neighbors with access to reliable transportation options that support healthy, independent living. Board members are responsible for executing the mission of Community in Motion, hiring and supervision of the Executive Director, and serving as ambassadors and advocates for the agency. If you'd welcome the opportunity to make a real difference on both individual and community levels, please consider applying for board membership.
Nina Davenport
Nina became a member of the Community In Motion board in late 2021. She has worked in the social work field in the Vancouver area for over ten years, during which time, she coordinated several community service programs including a local transportation program designed for older adults. Additionally, she has worked in the mental health field as well in the medical healthcare field, providing support to individuals in need. Because of her work, Nina is acutely aware of the crucial function that Community In Motion provides; increasing access to needed services and social connections that ultimately help community members maintain full and independent lives.
Walt Gordon
Walt joined our Board and became a volunteer driver with us in September 2020. He is currently the Board Treasurer. Previously, he managed C-VAN for over 20 years and is considered an expert in accessible transportation and the Americans with Disability Act (ADA). He has strong connections with local community resource providers. Walt believes accessible transportation is crucial if we want to grow as a community and benefit from the contributions of people with disabilities and seniors.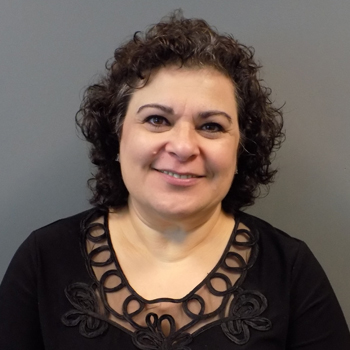 Mojgan Kasraei
Mojgan has been a Board member since June 2017 and is currently the Board President. After serving the maximum terms on the board of the local Habitat for Humanity affiliate, she looked for another organization that would truly serve the community and make a lasting difference in the lives of its residents. After studying a few other nonprofits, Mojgan chose our agency for the positive impact that access to reliable transportation services has on the lives of so many in the community where she works and lives.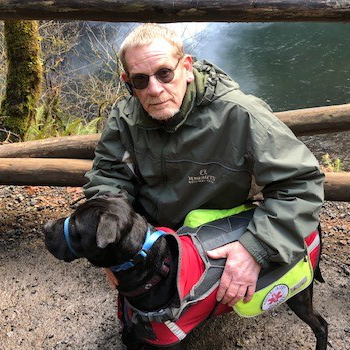 Harry Kiick
Harry began volunteering on the Board in 2015. He brings 25 years of grassroots experience using public transportation of various types. He also has been a citizen advisor to C-Tran since 2007. His reason for being a part of the agency is to continue advancing public transportation.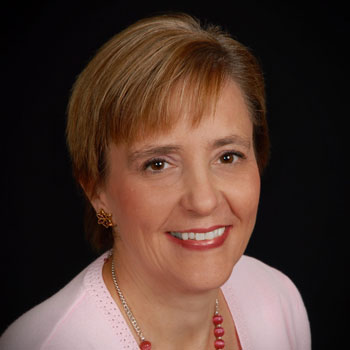 Debbie Mann
Debbie became a board member in early 2021. A member of Giving Group Realty at Keller Williams, Debbie brings over 20 years of professionalism in business and marketing skills. Her background includes restaurant management, administrative accounting, and raising a family. Debbie settled in Vancouver, Washington at the age of 20 to raise her family and is proud to be a loving wife, mother, and grandmother. Along with this Debbie has the heart to serve in her community and has focused on serving the elderly. She believes that mobility and socialization are a vital part for all of us.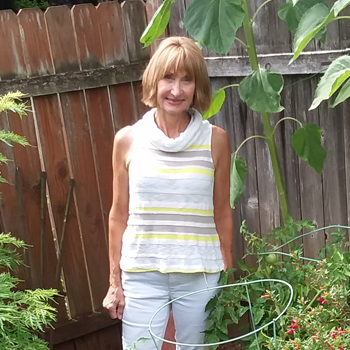 Linda O'Leary
Linda joined the Board in 2015 and currently serves as past Board President. She joined our agency after retiring as Executive Director at Progress Center in Longview, Washington, where she spent many years teaching young children. Besides serving on the Board, Linda enjoys participating in committee work and particularly appreciates hearing real-life success stories from program staff.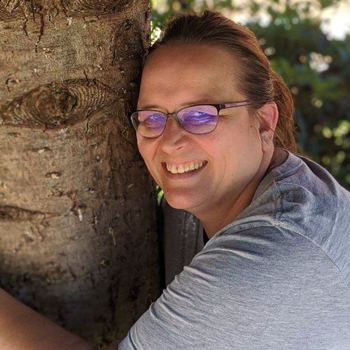 Tangee Summerhill-Bishop
Tangee began volunteering on the Board in 2017 and is the current Board Vice President. With an extensive background in corporate marketing, she brings a wealth of experience and talent to her role on the Board. Tangee understands commitment to the mission and, for her, it's also personal. With a senior family member who suddenly needed to get to important medical appointments, the services offered through the agency proved to be an invaluable lifeline. Tangee continues to grow awareness of the agency and the life-enriching benefits it brings to some of those most in need in our community.
Our Staff
Community in Motion owes our continued success to the dedication and hard work of our talented staff members. Each one has a passion for pursuing diversity, equality and inclusion in our community through access to transportation.
Our Funders, Partners & Supporters
Our Partners in Service
Employment Access Committee
Klickitat/Skamania Interagency Partners
Longview Community Resource Partners
Our Agency, Program and Project Supporters
Our Mission and Core Values
Our mission is to connect our neighbors with access to reliable transportation options that support healthy, independent living.
Our Core Values
We serve our community by continuously seeking to understand and meet the changing needs of the community both externally and internally. We demonstrate P.R.I.D.E. in all of our actions and interactions:
Passion by putting our enthusiasm, heart and mind in our work to give the very best to those we serve
Respect of self and others to maintain and improve our services and workplace
Integrity through our work in a way that is honest, transparent and ethical
Dependability by maintaining a standard of excellence in our work so that our internal and external customers, partners and community can rely on us
Empathy by showing clients and the community that our service comes from a place of caring and understanding
Our History
Since 1946, our agency has housed a number of different programs supporting seniors, people with disabilities, youth, and other at-risk populations in Southwest Washington. The agency began as the Clark County Council of Community Agencies. In 1951, we expanded and became the Vancouver Council of Social Agencies. In 1957, we again looked at area needs and incorporated with a focus on social planning and fundraising in Clark County. Two years later, a Committee on Aging was formed to look at ways to support our aging population. In 1990, the agency's name changed to Human Services Council (HSC) to reflect our mission of helping people. In 2021, our agency again changed its name, this time to Community in Motion, reflecting our agency's role in providing community transportation services.
Our agency has evolved with the changing needs of our community and has always been deeply committed to connecting our neighbors in southwest Washington with each other, and with the services that enrich their lives. This mission comes to the forefront with Community in Motion. Below are a few of the more recent milestones that brought us to where we are today.
Timeline
| | |
| --- | --- |
| 1995 | Non-Emergency Medical Transportation begins to provide people on Medicaid with transportation assistance to get to their medical appointments. |
| 2003 | Employment Transportation begins, funded through consolidated grants from WSDOT to help Clark County residents get to their jobs and job-related activities. |
| 2007 | Reserve-A-Ride begins to help with medical transportation needs so those without Medicaid assistance can get to life-sustaining medical appointments. |
| 2011 | We conduct our first Bike to Work training to help people who don't live on bus lines get to bus stops. |
| 2015 | The Mobility Management Program begins to identify transportation system gaps and collaborate with community organizations to match consumer needs with transportation resources. |
| 2019 | Launch of Volunteers in Motion which allows us to provide rides in Clark County for people over 65 or with a disability with the help of volunteer drivers. |
| 2021 | The agency updates our name and logo once again to Community in Motion to highlight our emphasis on connecting people with the transportation they need to lead healthy, independent lives. |